We're excited to start rolling out a new support portal to better assist our partners and end-users when issues arise.
This new portal allows you to not only submit support requests, but to view the progress and history of your requests.
Here's how to get started:
1) Navigate to the new support portal and click "Sign in"
Head over to https://rideamigoscorp.zendesk.com to get started.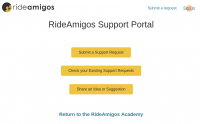 2) Click "Get a password"
Most RideAmigos admin contacts will already have accounts created for you – you just need to request a password. If this doesn't work, just create a new account.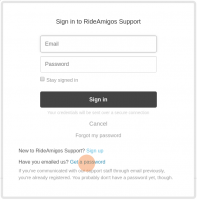 3) Enter your email and submit
Please use the email you've previously used to correspond and submit tickets to RideAmigos.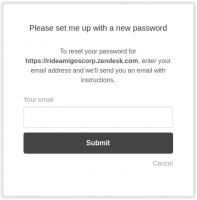 That's it!
Check your email for the password reset instructions, then log in to the shiny new support portal to start submitting and reviewing requests, and contributing ideas for new features and improvements.